5 Hot Places to Savor a Cool Brew in Beer-Rich Prague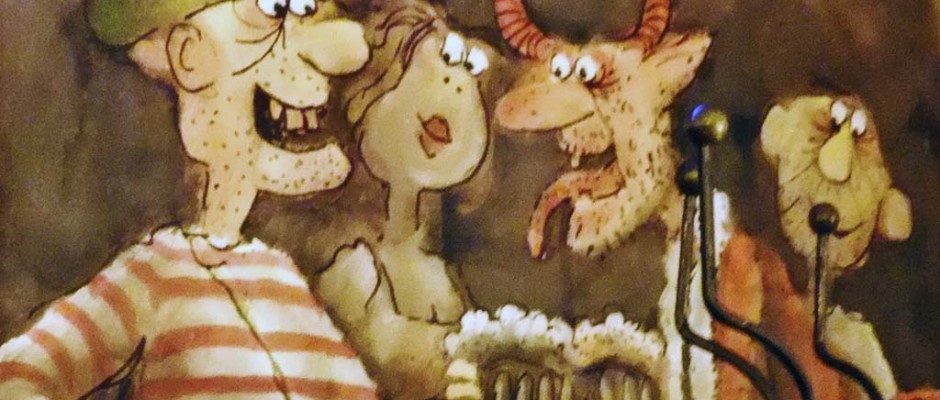 Unlike North American suds that get gulped down mostly for the buzz they give, Czech beers are savored for their taste. And after having a few, I admit, they provide a heck of a buzz too.
But I wasn't driving. We had three evenings in Prague at the end of an cruise on the Danube aboard AmaWaterways' AmaCerto. And when you're in the Czech Republic the drink of choice is beer.
Brew pubs, or pivovars as they're known in Czech, ensure that you get beer when it's fresh out of the vat, which is especially important with the delicate pilsner style that's typical of the Czech Republic. Even the ubiquitous Budvar, is a revelation for those who know its name sake Budweiser in the United States.
The best thing about these places is the ancient cellars they they're built in. Many of the micro-breweries took over old breweries that closed in the days of Communism. They're tiny in comparison to the factories of world famous brands like Pilsner Urquell and Staropramen, whose breweries cover city blocks. Mostly they're collections of copper kettles and tanks in the corner of the basement. But the attention to detail that small batches allow make each of the brews unique.
The locally grown Saaz hops are world famous and are exported to craft brewers at great expense in other countries, but here they're the local produce and that means the beers they make from the premium ingredients can come at a reasonable price. A pint may sell for the equivalent of 1 Euro—less than $1.50 U.S.  Try to find a deal like that in a pub in London or New York.
Generally the darker the beer the higher the alcohol content. But don't confuse the number after a beer's name with the alcohol content.  The Czechs measure proof on a scale of degrees in which 10 is about 4 per cent and 12 is about 5 per cent. That means you're not necessarily limited to just one as long as you're not driving. Of course, there are super strong beers of up to 24 degrees, which is about 10 per cent alcohol.
The typical pub fare is meat, goulash, pigs knuckle and ribs with dumplings and sauerkraut. When I was there, the specialty was roast duck, which definitely made a great accompaniment to a well-pulled pint.
Here are some places definitely worth checking out:
Pivovar U Tri Ruzi (The Three Roses.)
On a cobblestone side street in the Old Town this brewery attracts attention with its cartoon murals of crowds of people—and demons–enjoying their beer.  It's been a pub since the sixteenth century and the restaurant now includes a maze of small rooms through several floors of the building. A big copper covered bar features a beer tap with half a dozen draft choices.
A pleasant touch was the friendliness of the waiters, who are open to letting you sample before choosing what kind of pint you'd like.   And there's at least a half dozen to choose from every night.  I was particularly impressed by the rich St. Giles No. 4, a throwback to an original monastic brew with a slight aroma of citrus.
U Fleků,
This classic brewry, first documented in 1499, although the building goes back to the 1300s is said to be the largest restaurant in the Czech Republic with its complex of buildings seating a total of 1,200. The workers hand grind the malt in a 140-year-old mill and brew in antique copper vats.
Because it's not pasteurized and is unfiltered and still has yeast in it, the beer has to be drunk within weeks and so it's only sold in the pub or in bottles from the brewery. It's dark and rich but packs a lot less punch than a glass of wine.
Pivnice Štupartská
Pivnice is Czech for pub and Pivnice Stupartska is definitely that. The restaurant is on a side street near the powder tower in the old town and it brews a Gambrinus that is served unpasteurized and unfiltered straight from the tank.  We found our way to the cellar, with copper kettles behind a glass wall in the corner, where the locals like to hang out at wooden tables and actually read books rather than texting and playing video games. The meal portions are huge, and the price is reasonable. It's definitely a place for an unpretentious late-night dinner in Prague.
Strahov Monastic Brewery
Beer making in this monastery founded in 1142 under the reign of   King Vladislav II goes back at least to the thirteenth century. The brewery was closed in the early 1900s but reopened in 2001 with a large restaurant. Their classic is a brown ale is called Sv. Norbert  and it's definitely worth a sample, which will lead to a full glass.
Staropramen Brewery
While it isn't a craft brewery, the pub at the Staropramen Brewery is very traditional and serves up a great range of beers, with the first glass included in the price of admission to the brewery tour and museum.  Decorated with old memorabilia, and manned by knowledgeable and talented staff, all the Staropramen beers are on tap. This beer is also included in the price of your ticket. There are six kinds of lagers and an ale on the menu and specialty beers in season. They're exceptionally proud of something called Granat (Garnet) a light hoppy-flavored beer that's easy to drink.