5 Italian Lessons: Learning to Do Like the Romans on a Roman Holiday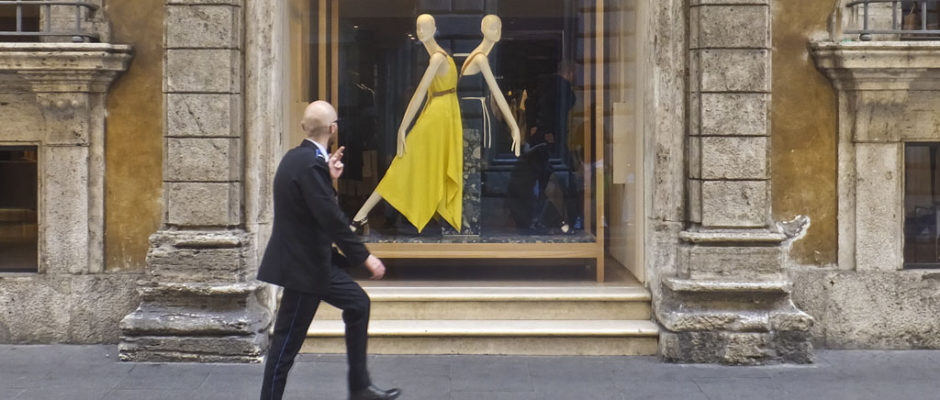 My life as a Roman didn't get off the smoothest start.
A big guy whose name tag said he's Francesco held up a huge knife and looked perplexed as I tried to tell him what I needed in a cheese shop. "Vorrei…formaggi," I said timidly– and somewhat obviously–as I pointed to a monster wheel of blue cheese.
"Si, gorgonzola" the clerk chirped as he started hacking off a hunk  from the huge block that was way more than I needed.
Next stop was a deli, where I asked for prosciutto. "Che tipo? " the baffled but sympathetic clerk asked, switching to English, "we have 25 kinds."
These were introductions to how much there is to learn about daily life in the Eternal City, but how incredibly good it feels and tastes to be at home in Rome.
With a week-long gap between two cruise inaugurals arriving and departing from Civitavechia, it was a wonderful opportunity to get an insight into La Dolce Vita on an extended Roman holiday.
I started checking with apartment rental agencies and glommed onto an on-line listing that seemed almost too good to be true: A one-bedroom, 1,000 square foot apartment with a fully equipped kitchen in a sixteenth century building for less than $200 a night.
I knew the building immediately. My wife and I have walked by 79 Via del Babuino on our many brief visits to this romantic corner of Rome over the years and always wondered: who lives behind these gleaming 15 foot-high polished oak doors? This imposing building had to be extremely exclusive because it's just two blocks from the Spanish Steps and a hop and a skip from the incredible Piazza del Popolo.
Even if there might be a catch or two, we booked and were on our way to spend a week in Rome like the Romans.
Arriving in mid-morning we were met by the concierge, who squeezed into the tiny elevator with us and our bags. Getting off at the fourth floor, picture windows presented a sweet panorama of Rome looking east toward the Borghese Gardens. Our apartment actually only had a view of the inner courtyard, but it was–as advertised–modern and beautifully furnished.
And what better location could there be? The shops in our neighborhood have names like Canali, Valentino, and Azzedine Alaia, and we're just down the way from Via Condotti, the famed row of haute couture emporiums that the Sloane Rangers nickname "Via Gone Dotty." Goethe, Keats, actors and film stars have all spent glorious vacations in this neighborhood. A scene for Roman Holiday was filmed just behind this building
Just down the street is the reason the street's called Babuino –local slang for baboon. The story is that in 1570 Pope Pius V thought he was doing the neighborhood a favor by commissioning a public fountain on a piazza. But the locals found the lumpy, rough-cut sculpture in the middle of it so atrociously ugly that they nicknamed it "the big ape." The statue's still here and it gave the name to the street.
Our apartment building dates to the sixteenth century and its hand-hewn beams hold up brick ceilings. Rich parquet floors and marble trims attest to the fact that it was built very well. Fortunately, the wiring,  plumbing and wi-fi are twenty first century. There are  flat-screen TVs upstairs and down in case you're really interested in the 120 channels on cable here–a vast number of which seem to be infomercials or pitches for online psychics.
Interestingly, in the evening, many U.S. cop dramas get played in English with subtitles rather than being dubbed. That could be why so many Italians are better in English than we are in Italian.
So what did I learn in my week about being a Roman? For one thing, things don't get started early. Even though our apartment had a coffee maker, I preferred wandering across the street to a beautifully sleek café at about 9:30 in the morning that was always packed with the local shopkeepers on their way to work. It was a fashion show as well, because many of them run the local boutiques and have to dress the part.
The shops officially open at 10, but in Rome some don't actually unlock their doors until about 11. That's when shopping for the day can begin.
There are grocery stores popping up, but they won't give you the real flavor of Rome. There's a pecking order of individual shops you need to stop at to get the range of food you'll need for a day. Here's a lexicon:
1) Formaggeri is a cheese shop, but it can also sell breads and crackers.
If you don't know the name of what you want, don't be afraid to point, because there aren't often name tags on the blocks of cheese. A local delicacy is burrata, a delicious pouch of buttery mozzarella filled with cream.
The most important thing to know is that the meats and cheeses are ordered in etti–tenths of a kilogram. Un etto is the term for 100 grams (about 3 and a half ounces). That becomes due etti, tre etti and so on for multiples. At 500 grams you can say mezzo chilo, half a kilo (a little more than a pound).
2) Alimentari are small shops that typically sell fresh bread, cured meats and sometimes staples like pasta and canned tomatoes.
Spend a bit of time online to read up on the kinds of meats you'll typically find in a deli case will help avoid wrinkled brows. Prosciutto crudo, the dry cured ham which goes well with melon, is different from prosciutto cotto, which we call cooked ham. And there are intriguing regional styles, many of which don't get exported.
3) Enoteca is a stand-alone wine store.
The important word is vini. These days you can find wine in just about any store, but the stand-alone enoteca offers a vast range of vintages. Some of the stores get pretty pretentious, with such a huge array of wines by region that your head will spin even before you start tasting at the counter. You can't take them home to put in your cellar, so the lowest-priced wines are probably all you'll need to have a reliable tipple to enjoy with a simple lunch or dinner.
4) Mescita, Fiaschetteria, Bottiglieria are wine bars or taverns that serve lunches or small evening meals– often panini (small sandwiches), light nibbles such as olives and cheese, as well as daily pasta and meat dishes.
And don't get me started on the many terms that mean restaurant in Rome.
5) Restaurante is a full-service eatery, while Trattoria or Osteria may suggest they're more homey and family run. In truth, all of them have extensive menus. Hostaria and Taverna are generally smaller and more rustic.
Many places are so informal they don't even use a term. They're just called Da [somewhere or someone], which means of or from and suggests home cooking of the owner or a region.
In reality, it doesn't matter what places are called, the food is always fresh cooked with pride in Italy. And that's the recipe for wonderful experiences.