5 Memorable Food Trends Worth Making a Trip to Experience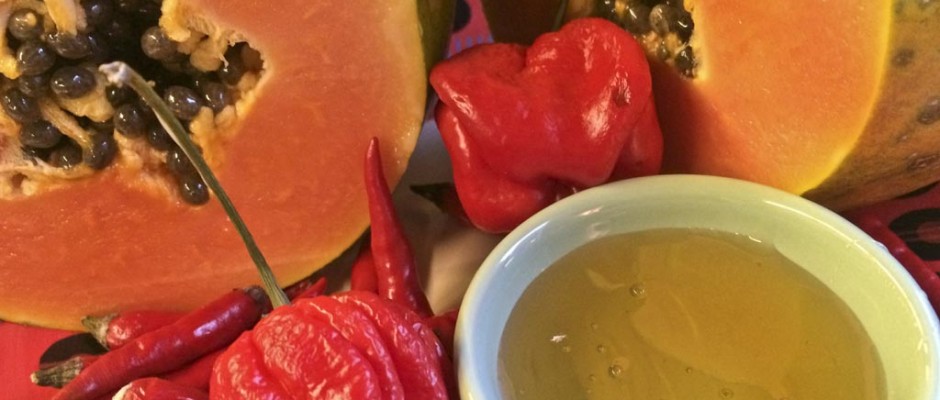 You're not likely to reminisce about the flight that got you there, but memories of great meals you have on a vacation can last a lifetime.
A recent poll for Travelocity.ca found that 75 per cent of Canadians believe food is an important factor in choosing a travel destination.
With this in mind, Travelocity.ca sent global food trendologist, Christine Couvelier in search of the top five culinary destinations and cuisine trends for the coming year.
Christine even put her apron on along the way. She has over 20 years of experience in food in Canada and previously worked as a test chef for brands like President's Choice before deciding to travel the globe to discover the hottest food from destinations around the world.
She's seeing evidence that these trends could spread world-wide, but now is a good time to do some foodie travel to experience them at the source, she said in an interview with The Cruisington Times.
Here's what's cooking:
1) Los Angeles: Communal dining
The trend you'll notice popping up everywhere is communal dining with dishes based on seasonal fresh ingredients.  You can show up without a reservation and join the crowd at large communal tables.
An interesting example is the Farmshop restaurant and specialty market in Santa Monica. It has a big wooden table in the middle and the chefs send out dishes from a kitchen for a dozen people to share at a time.
The discussions are always about food, which gives everyone something in common in a city that's car oriented and it's hard to meet face to face. But Christine sees group dining as a trend that's popping up in other cites as well.
Check it out:
The Grand Central Market is a prime place to learn about the cuisines and culture of L.A. A lot of the ethnic food stalls have stand-up counters for informal dining.
2) Montreal: New Takes on Traditional Tastes
Montreal has a deep locavore tradition and the trend is toward including classic local cheeses, smoked meat and traditional ingredients even in the most modern restaurants.
For instance, the unpretentious Joe Beef restaurant on a working class street in Old Montreal has developed idiosyncratic recipes inspired by classic Quebec fare. They include new uses for traditional ingredients including bagels, smoked meat, maple syrup and pickles. The restaurant was chosen number 81 in the San Pellegrino list of the World's 100 Best Restaurants for 2015, the only Canadian restaurant to make the list.
Check it out:
The Atwater Market has a cheese shop that has over 800 cheeses. It's a place to stop and sit at a little table and get little tastes of local cheeses with a glass of wine.
3) Chicago: Sweet and Heat
The trend here is spicy and sweet together on the same plate. It could show up in the form of a marinade or drizzle or rub that puts a spicy heat to the dish, for instance chilies with honey or a poached papaya with spiced olive oil.
Foodies in Chicago really embrace ethnic foods and like to combine influences from Mexico and Cajun influences from New Orleans, Christine explains.
Check it out:
Suckling pig marinated in Mexican achiote paste and wrapped in a banana leaf is  a specialty of Chef Rick Bayless at Frontera restaurant.
4) London: Vegetables as the Main Course
One of the biggest trends in a city that has embraced spicy and aromatic cuisines from India and Morocco is inventive use of vegetables and spices. The menus aren't necessarily vegetarian but they make veggies the stars of the plate. There are Mediterranean influences as well and you may see such twists as lasagne made with layers of mushrooms instead of meat.
Check it out:
Chef Yotam Ottolenghi's restaurants feature an entrée that's a whole roasted cauliflower topped with herbs and spices.
5) Lima, Peru: Varieties and Terroir of Chocolate
You'll see chocolate boutiques with dozens of different kinds and flavors of chocolate. And you'll find chocolate offered for every course in some restaurants. There's a wide difference in flavours from cacao beans grown in different areas of the country, and individual plantations develop their own nuanced flavors. Many of the varieties have not been exported until recently, so tasting is a local specialty.
It can come as a shot of liquid chocolate or as a bar topped with fruits or nuts in contrasting flavors.
It's not just chocolate. If you like ceviche, there are restaurants that specialize in it, like La Mar Cebicheria. Another restaurant called Central came in fourth on the San Pellegrino list of top restaurants.
Check it out:
Salted chocolate is a specialty. Salt creates remarkably different tastes on the artisanal sweet chocolates here than it does on salted bitter and dark chocolates.