AmaCerto Guests Enter a Horse-Drawn Time Warp in Old Vienna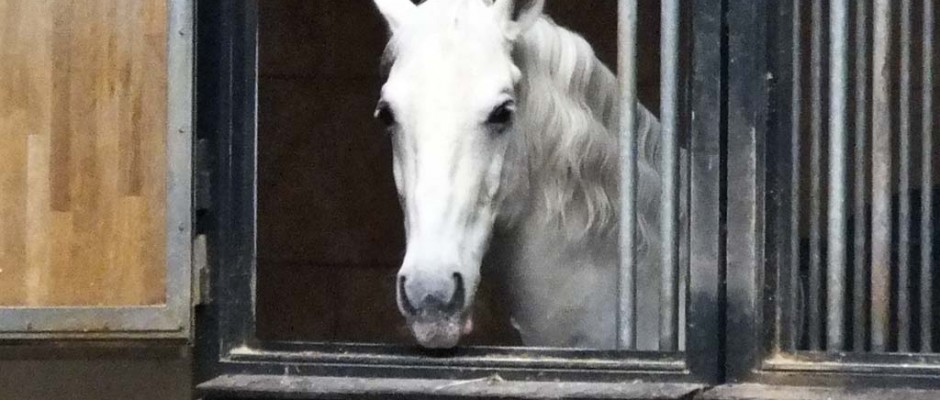 "Wurden sie gerne eine Kutschfahrt?"
No, that's not as rude as it sounds. The driver was just asking us if we would like to take a carriage ride.
At the cab ranks around the main squares in Vienna where carriage drivers make this pitch, it's  certainly easy enough to hop in an elegant coach drawn by two matching steeds for a ride through streets lined with baroque and art nouveau buildings.
From the start of AmaCerto's complimentary walking tour of the car-free center of Vienna I had no trouble at all envisioning what these streets looked like in the days before cars. Impeccably kept century-old carriages pulled by beautiful horses are still a main form of public transport.   A time traveller could arrive at the side of the great cathedral St. Stephen's Dom and think nothing had changed since the days of the Austria-Hungarian empire.
It's fitting that our day-long tour included a stop at the famed 350-year-old Spanish Riding School, where visitors can see the morning exercises of the riders on exquisite white Lippizaner horses accompanied by Vienesse music.
Even pedestrians on the street seem inspired by the elegance and they seemed to have dressed dress up for the occasion. Window shopping is a serious pastime here and even if you do find that all you can afford to take home with you is a box of  hand-made chocolates, you'll never forget the experience.
Pictures tell it best. Here's a look at the look at the evocative streetscapes of this phenomenally gorgeous city: