Carnival's Vista is Eye-Opening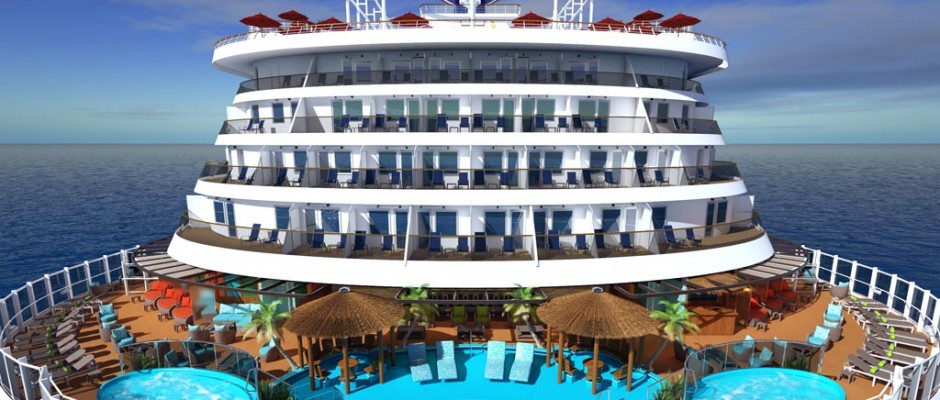 The first brew pub at sea, cycling in the sky and an IMAX theater are just some of the innovations Carnival Cruise Lines has revealed will be on its newest and biggest ship, Carnival Vista. When the 3,900 guest ship launches in May, 2016, it will offer Carnival's first cruises in Europe in three years.
Carnival says the ship will offer the first IMAX theatre at sea, with first-run movies showing at the same time they are shown in IMAX theatres on land. Vista will include a ropes course, jogging track and outdoor fitness area among other sports-oriented attractions, as well as a 455-foot-long multi-colored tube slide called a Kaleid-o-Slide, as well as SkyRide, a cycling ride suspended from a track over the deck.
The ship will also be brewing its own beer on-board and feature a Latin-themed Havana Bar and pool, with Havana Cabanas featuring private outdoor patios. A Family Harbor area will offer more options for parents and kids, including staterooms with access to a secluded lounge that will serve as a hangout for families with large-screen TVs, games and a concierge desk.
The ship will sail five months in Europe before coming to New York in November, 2016.