Cruises Skipping New Panama Canal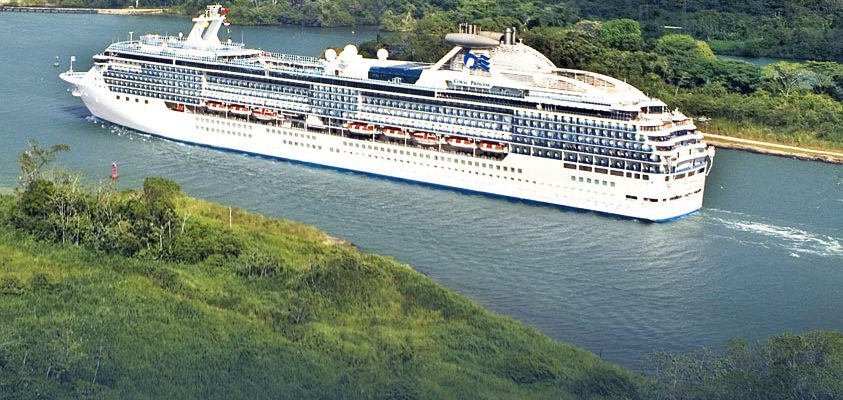 Now that the long-awaited expanded canal locks have finally started operation, you'd think they would be the highlight of future Panama Canal cruises. But only one cruise ship has reserved space to move through the new locks.
The new, wider locks will only be available to one cruise ship a day, and not until June, 2017, according to the Panama Canal Authority.
Princess Cruises has signed on for 13 transits by Caribbean Princess, which will start doing 10-day Panama cruises starting in October, 2017. Other cruise lines are so far planning to continue to use the older locks, which have a more nostalgic look. The new locks rely on tugs rather than electric locomotives to move ships through them.
It represents a new era, though. At 118 feet wide, the 3,080-passenger Caribbean Princess can't fit into the 110-foot locks that were opened in 1914. The new locks had originally been scheduled to open for the Canal centennial but were delayed by disputes between Panama and the consortia of contractors that built them.
Cruise lines have several ships operating in Alaska that might need the new locks to move to the Atlantic, such as Royal Caribbean International's Explorer of the Seas and Celebrity Cruises' Celebrity Solstice. But for now they're stationed year-round in the Pacific, moving to Australia, New Zealand and the Far East during the winter.