Frank Del Rio Jr. on Regent and Oceania's Itineraries of the Future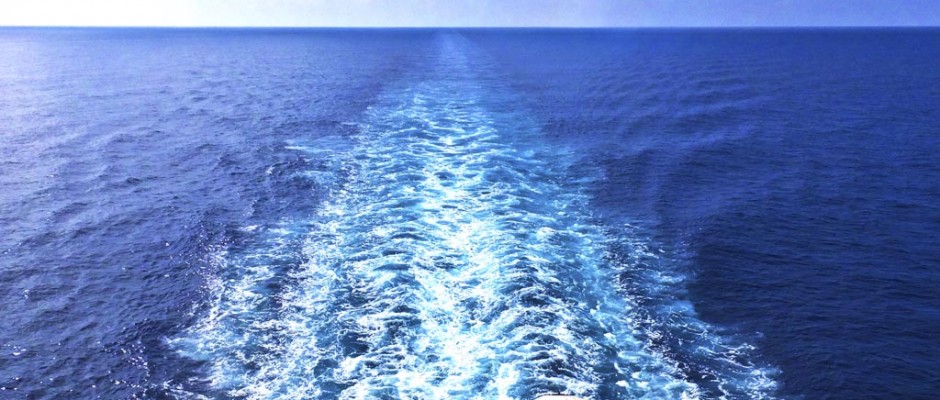 What's new in Pago Pago? How's the Road to Mandalay?
These are questions Frank Del Rio Jr. grapples with every day as senior vice-president of port and destination services for Oceania Cruises and Regent Seven Seas Cruises.
"My old man (Prestige Cruise Holdings CEO Frank Del Rio) has been known to sit down with an atlas in his hand and brainstorm for a day or two," he says. Once the strategic ports and routes are picked out it's up to his team to find a way to operate cruises to match.
In an exclusive interview with The Cruisington Times, FDR Jr. discussed the challenges of planning cruises and intriguing shore excursions in more than 500 ports worldwide and what you might see in global itineraries from the two luxury lines– as well as Norwegian Cruise Line.
It's a big world, how do you decide where to cruise?
We're constantly staying in touch with our customers about what destinations are next on their bucket lists and at the same time working with our local partners and tour operators to identify emerging ports that now have the right infrastructure to accommodate our vessels. It's not just ports, we're also looking for locations further inland that cruise guests were not able to access before.
What do you see as up and coming  destinations?
That's a tough question to answer, mostly because of the current situation in some of the places. Definitely the Middle East has fascination, but it also has a changing political climate. Asia is also extremely hot, with the expansion of the Chinese cruise market and new cruise port facilities being built. The Chinese government has announced that they will be building a dozen new ports throughout mainland to open up the cruise market for China both in- bound and out-bound.
And obviously, there are opportunities in the Caribbean. Cuba can become a massive gold rush and there is great pent-up demand. St Bart's is beautiful and it's an island we've visiting with our small ships that bigger ships can't because you have to tender in. Small size is also an advantage in the Mediterranean and South America. We can offer the Amazon with our smaller vessels.
Port infrastructure remains an issue everywhere. There are a lot of destinations out there that are trying to prepare themselves for cruise traffic and are trying to get local government and business to put the components together.
Why are you getting into world cruising in a big way?
We had an almost immediate sellout when we launched the Around the World in 180 Days on Oceania's Insignia for 2015. We'd never done a world on Oceania in the 10 years we've been in business and we found there was a pent-up demand for a comprehensive luxury cruise.
So now we're offering it again and also coming back with a 2017 world cruise for Regent (after a six-year hiatus). But we've always been sprinkling our itineraries with a good variety of what we call Grand Voyages, 40- to 50 day chunks of the world that guests could combine with other cruises to create their own extended itineraries.
Would you  consider a world cruise on Norwegian Cruise Line?
Everything in this business is possible. As we continue to grow the Norwegian fleet, it could be possible. It would have to be one of our smaller, older ships, whose size wouldn't restrict it from getting in to smaller ports.
One might think that perhaps a world cruise wouldn't be right for the Norwegian brand, which is more about fun in the sun and big ships. But Norwegian has an interesting mix of guests and our cruises in the Mediterranean and exotic voyages show there is a solid population of guests who have disposable income and the time.
If we determine there's enough of a population of guests on Norwegian cruises interested in a world cruise product that is more affordable than the higher-end Regent and Oceania then it could happen in the near future.
How far ahead do you have to plan itineraries?
We are already working on 2018 and 2019 and trying to make them as fresh as possible. We have a lot of unique ports to showcase. They are not all new destinations, but one of the things that excites our group the most is to be able to offer included excursions that are not canned experiences you would find on other cruises.
We're not even using the same excursions we offer for Regent cruises that we offer for Oceania.
The planning process starts even before we've even finalized the itineraries. My organization has a staff of 55 which includes destination services as well as port and itinerary planning for shore-side experiences for guests. We have to analyze what  the costs and the operational requirements are and we do all the planning for the shore side experiences for the guests.
What's your biggest on-going challenge?
We can spend years in planning and back and forth communications, but there is still the unknown that could pop up tomorrow that could force a major modification of the cruise plan. That can come in the form of weather, flight delays, political unrest, violence in a destination, or a natural disaster.
Every time we try a new port it can be a challenge. Even with all sorts of guarantees on the day of a port call, the local components sometimes just don't all click together. Our guests are discerning and they may not be able to understand that because they're off the beaten path some of these exotic places we're taking them to may sometimes not be perfect.
In our world, we're used to perfect.