Hairpin Turns and Bottomless Valleys on a Day Trip to the Klondike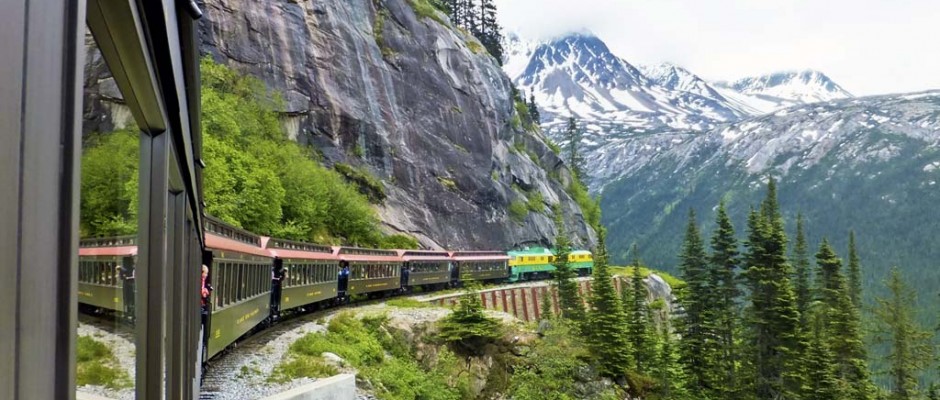 You've got to hand it to people who have a vision about how to make a fortune.
As thousands of world-be prospectors set out from Skagway, Alaska, across the rugged mountains to the Yukon in quest of fabled fortunes in the Gold Rush of 1898,  other people immediately thought of ways to make money helping them on their way by building a (toll) road and a dramatic (priced by passenger and weight of  freight) railroad through the stunning mountains that line the Alaskan panhandle.
They're both wonders to behold and on my recent visit to Skagway aboard Oceania Cruises' Regatta,  I travelled across the White Pass to the Yukon by bus and then caught the White Pass & Yukon train for the trip back to Skagway down from Fraser, Yukon.
I'll let pictures do the talking:
Editor's note: White Pass & Yukon rail service resumed July 26 after a derailment of a train on July 23. No passengers were seriously injured and the company said in a statement that it has taken steps to ensure safety in the future.