Major Fleet Upgrade for Silversea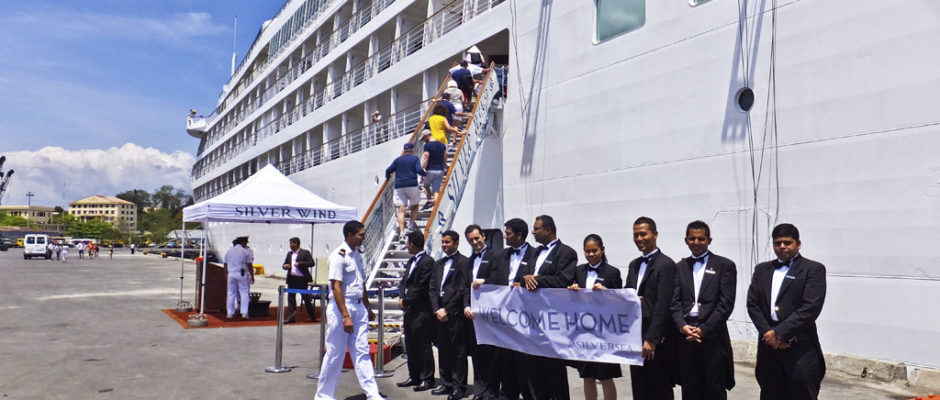 How do you make some of the most opulent ships afloat even better? We're about to find out as  Silversea Cruises embarks on a $170-million fleet-wide refurbishment program, the biggest in its history.
Silver Whisper will get its new look by the end of 2016, in time for the 2017 World Cruise. The changes reflect feedback from World Cruise guests. Suites will be refreshed and bathrooms will get dark emperor marble flooring. A freshly tiled pool and new lounge chairs are designed to add comfort and style to open-air spaces. The Restaurant will get plush new carpet and La Terrazza elegant hard-wood parquet flooring and new contemporary furniture.
Silver Wind gets her upgrade during her dry dock scheduled for October, 2016, that includes refurbishment of furniture and furnishings. The pool deck will undergo a complete replacement to make it feel more yacht-like. La Terrazza and the Main Restaurant will both receive new flooring, Technology upgrades will include interactive TVs and on-demand movies.
Silver Discoverer will also get remodelled restaurants and pool areas with new furniture. Its Discoverer Lounge will get new video technology and furniture to add to the comfort for relaxing and daily briefings.
More renovation announcements are planned soon and the new Silver Muse is coming in 2017 as well.
"We pride ourselves on being the reference when it comes to ultra-luxury cruising and this investment reflects our long-term commitment in this regard toward our ships, our guests and our crew," said Manfredi Lefebvre, Chairman of Silversea.