They're all Special: 8 Restaurants on Silversea's Silver Muse Revealed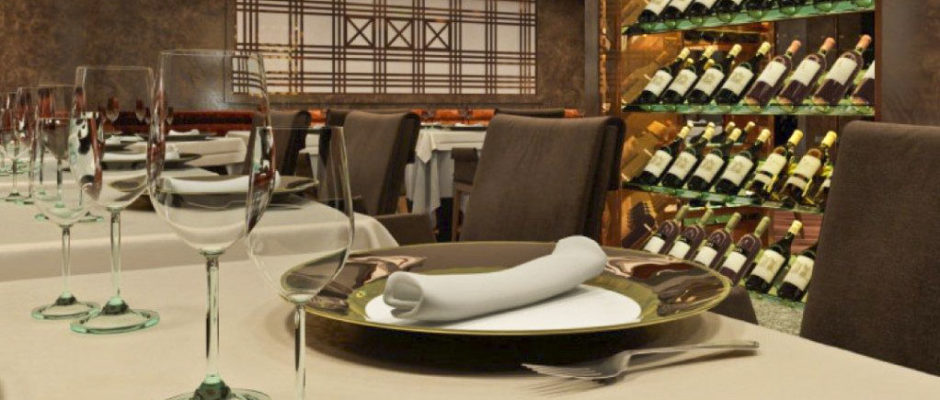 There's no main restaurant on Silversea Cruises' newest luxury ship. But there are eight specialty restaurants for passenger to pick and choose from.
Having more choosing to do when cruising is the inevitable culmination of a trend that's seen the traditional assigned tables in a grand dining room replaced on many ships by open seating and a choice of alternative restaurants.
When Silversea's Silver Muse debuts in April, 2017, it will offer more dining options than any other ultra-luxury ship, Silversea boasts. Some of the options are new takes on restaurants on other Silversea ships, but a number of the newly revealed venues promise to be significant innovations.
Here's a preview of the tastes on board:
La Dame
Silversea's exclusive partnership with Relais & Châteaux continues on Silver Muse, in a new venue. La Dame is a re-edit of the Le Champagne restaurants on other Silversea ships. According to Rudi Scholdis, Silversea's culinary director: "La Dame has become much more of a real French restaurant." Details are yet to come, but menus designed by Relais & Châteaux award winning chefs will include locally sourced ingredients and wine pairings.
This is the only restaurant onboard with an additional cover charge. All the others are included in the fare. The fee hasn't been announced, but on other Silversea ships , there's a $40 a guest charge in Le Champagne and a premium wine pairing option for an additional fee.
Kabuki
This Japanese restaurant is designed with theatrical look, hence its name. Kabuki is inspired by the ancient art of Kabuki theatre – a classical Japanese dance-dramas done by performers in elaborate make-up. By day, Kabuki will serve sushi and sashimi and in the evening, there will be cooking performance, with dishes prepared on teppanyaki iron griddles.
Indochine
Another Asian themed restaurant, Indochine will feature pan-Asian with influences from Indian, Thai and Chinese fare.
Silver Note
With the feel of a supper club in Manhattan, Silver Note has specially designed acoustics for jazz performances and a lineup of talented performers. It's a new take on the Stars Supper Clubs on other Silversea ships that will feature a menu of tapas-style dishes. Passengers will be invited to get up and dance.
Atlantide
A previously announced cross between steak house and seafood restaurant, Atlantide will have a range of prime steaks and also a European-style seafood grill menu that will include signature crab, lobster and fresh catches.
La Terrazza
Buffet by day and Italian slow food-inspired restaurant by night. It's at the stern of the ship and features a large al fresco dining area. Silversea says La Terrazza will draw inspiration from the company's Italian heritage and offers guests the handmade pasta and traditional Italian dishes.
Hot Rocks
A pool side restaurant will encourage passengers to grill their own seafood and meats on super-heated volcanic stones.
Regina Margherita
Another pool side restaurant will feature all-day pizzas and Italian snacks.
The 596-passenger, all-suite Silver Muse will debut in Monaco next year as the largest ship in the Silversea fleet. Suites are available from veranda suites at 387 square feet to one- and two-bedroom versions of Owner's, Grand and Royal Suites.