It may not be polite to play with your food, but at Rudi's Sel de Mer, the plates are wonderfully playful. The chargers at every table are decorated with whimsical portraits created from vegetables, fruits and seafood. At dessert the ice cream, berries and chocolates are arranged as faces. On Holland America Line it's part of a fleet-wide philosophy that dining should be fun.
There are more dining choices than ever on HAL's latest addition, the Nieuw Statendam. While it's nearly identical in size and has many of sister ship Koningsdam's dining options, this latest addition to the fleet has rethought and expanded the dining repertoire.  Here's a look at what's new, and likely to be added to new ships in the future: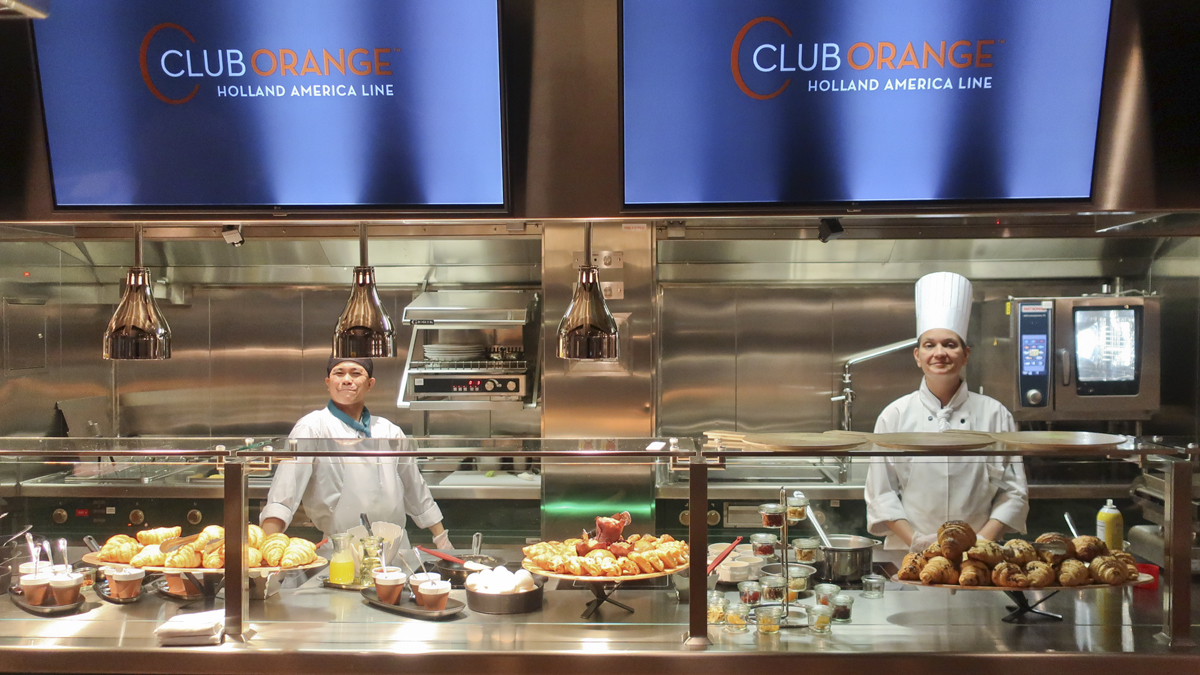 1) Club Orange adds new color
This new dining concept has replaced what was initially designed to be the ship's Culinary Arts Center for cooking demonstrations. But the cooking shows have proved so popular, they've been shifted to the larger World Stage showroom. This space is now an intimate dining room for upper-level suite passengers and those who want to pay up for a more personalized dining experience at breakfast and dinner.
The name comes from the House of Orange, the official title of the Dutch monarchy. While the menus are similar to what's served in the main dining room, there are exclusive specials made in the on-site kitchen. In my dining experiences here, the simple wooden arm chairs at the tables seemed uncomfortable, but I was assured they were only temporary and the proper padded seats are coming soon.
The meals were great fun, because the atmosphere is much more intimate and quieter than the main dining room. The staff gets to know you and you can watch the chefs preparing the special dishes at the counter along one edge of the dining room.
Club Orange is being tested on Nieuw Statendam as well as the Koningsdam for potential rollout fleet-wide. Club members get some additional perks: priority embarkation, disembarkation and tender service, and alternate restaurant reservations as well as a dedicated concierge hotline and upgraded bathrobes.
Access to the club is included in the fare for those in Neptune and Pinnacle-class suites and a limited number of memberships can be purchased by other passengers for a cost of $50 per person, per day. Both members of a double-occupancy cabin have to join up, so that adds $700 a couple for a week-long cruise. It's a question of whether the extras are a deal for you.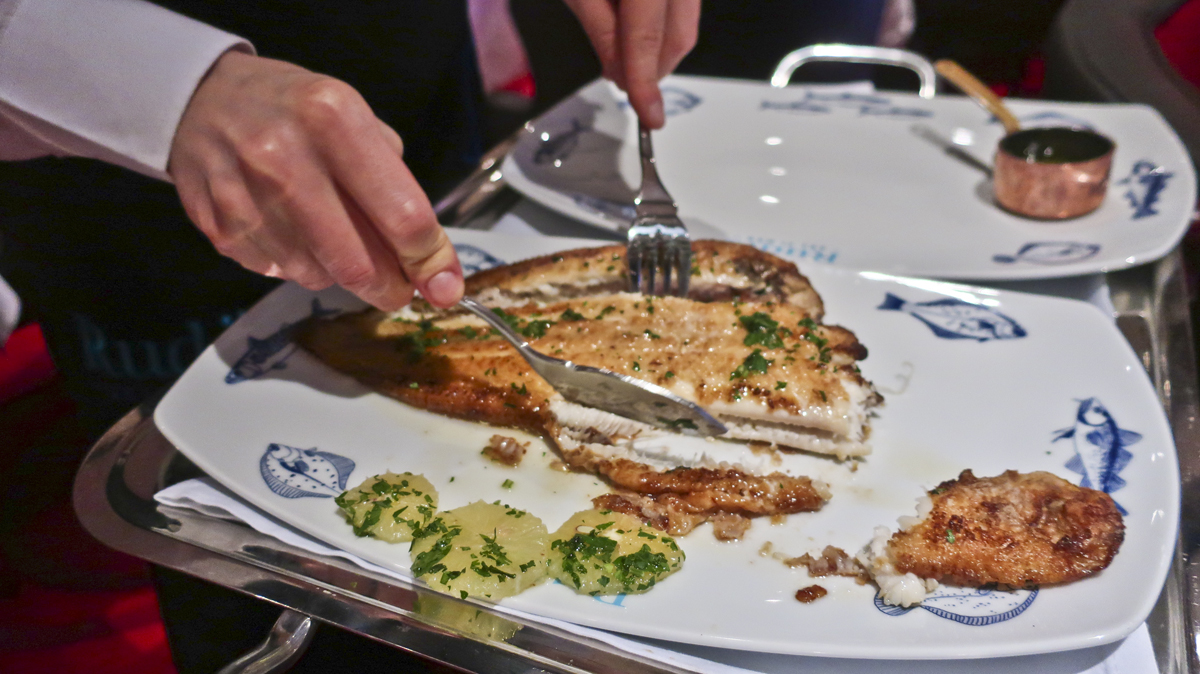 2) It's Rudi's Sel de Mer
Sel de Mer's Mediterranean-inspired menu was always the inspiration of the line's Master Chef Rudi Sodamin, and on this ship, he's the star of the show. There are sly Rudi bobble-heads in the window and even the Luscious Garden murals around the walls of the restaurant were created by Chef Sodamin's son Magnus, a Miami-based emerging artist.
Rudi's artistic talent is showcased too. He designed the whimsical Food Faces art for the exclusive show plates that are made by Bernardaud, the  French manufacturer of Limoges porcelain.
What arrives on the plates is outstanding as well. Standouts are the Dover sole and salt-crusted branzino, perfectly grilled and carefully deboned at the table. If you're really hungry, order the tower of fruits de mer, which is so large it should be shared with all your tablemates. For dessert, there's a daunting choice of bistro-inspired French and Austrian goodies. I couldn't resist Rudi's Face to Face Chocolate, which is a food face brought to life with ice cream, cake, candy and chocolate.
All this fun comes with a tab: the courses are a la carte. Hors d'oeuvres range from $6 to $14, entrees from $16 to $32 and desserts are $4. Yes, they're the kind of prices you'd pay at a good restaurant on land, but the meal and the service will be a highlight of your cruise.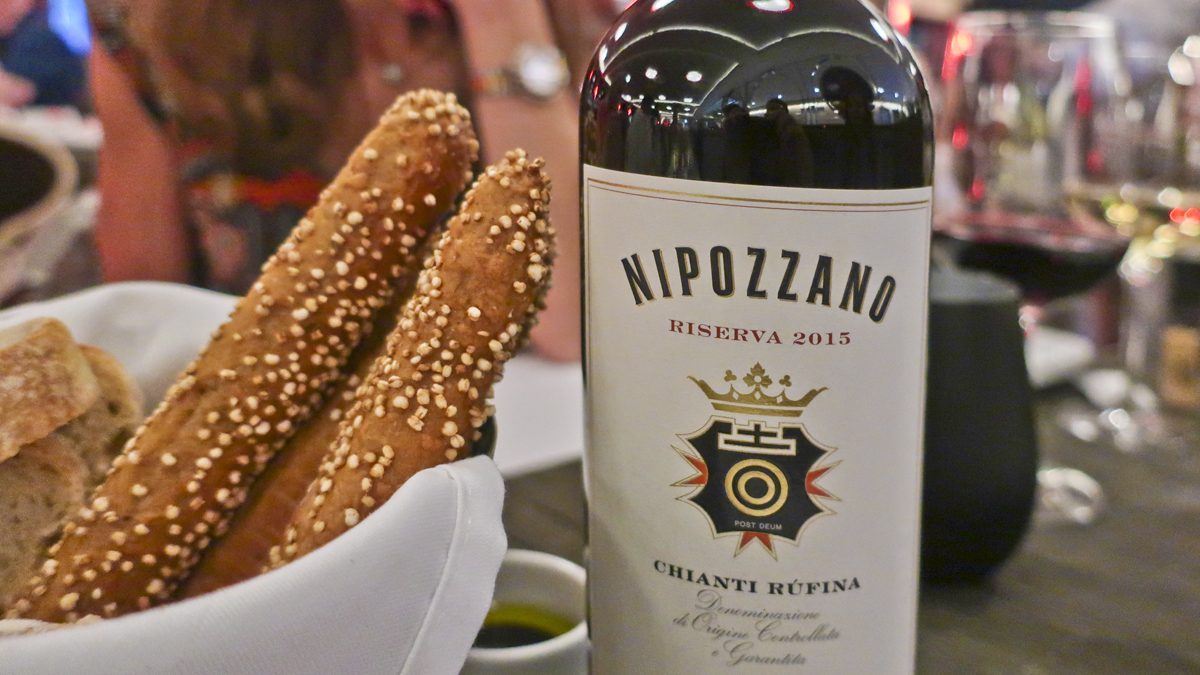 3) Canaletto gains identity in the Lido
Even though it's a corner of the Lido Marketplace and part of the regular seating for breakfast and lunch, Holland America's popular dinner-only Italian venue has scored its own distinct character on Nieuw Statendam. Black and gold logos and a lattice-like enclosure and shelves lined with Italian art glass give it a trattoria feel.  The daily dinner menu relies on O sole mio classics like lasagne and tiramisu, but there are intriguing daily specials. It's possible to get in without a reservation, but because the space can seat only 60 people at one time, you're better off nailing down a dining time. The dinner cover charge is $15 per person.
 4) Lido Marketplace adds custom stations
Instead of HAL's typical Lido restaurant buffets, Nieuw Statendam features a marketplace-style series of themed serving stations. The offerings change through the day and there are typically hand carved meats and fish at the Roasting Pan zone, sushi and exotic fare from India or China at Distant Lands, custom-built salads at Wild Harvest and "comfort classics" at the Homestead.
The way the stations are spaced out prevents lineups even at peak noshing times on sea days. The buffet selections seemed heavily weighted toward breads and hearty sandwiches inspired by the head chef, who is German.  Those on low-carb diets need not fear, though, because the salad bar  prepares crisp, satisfying salads to order with your choice of everything from oriental veggies to perfectly seared fresh tuna. The Distant Lands wok and noodle bar is a respite as well, although the selections tend to be similar every day.
Love those fresh Bavarian pretzels, though. And it's hard to resist the daily bread pudding or the flourless chocolate cake. Oh well, the diet can wait.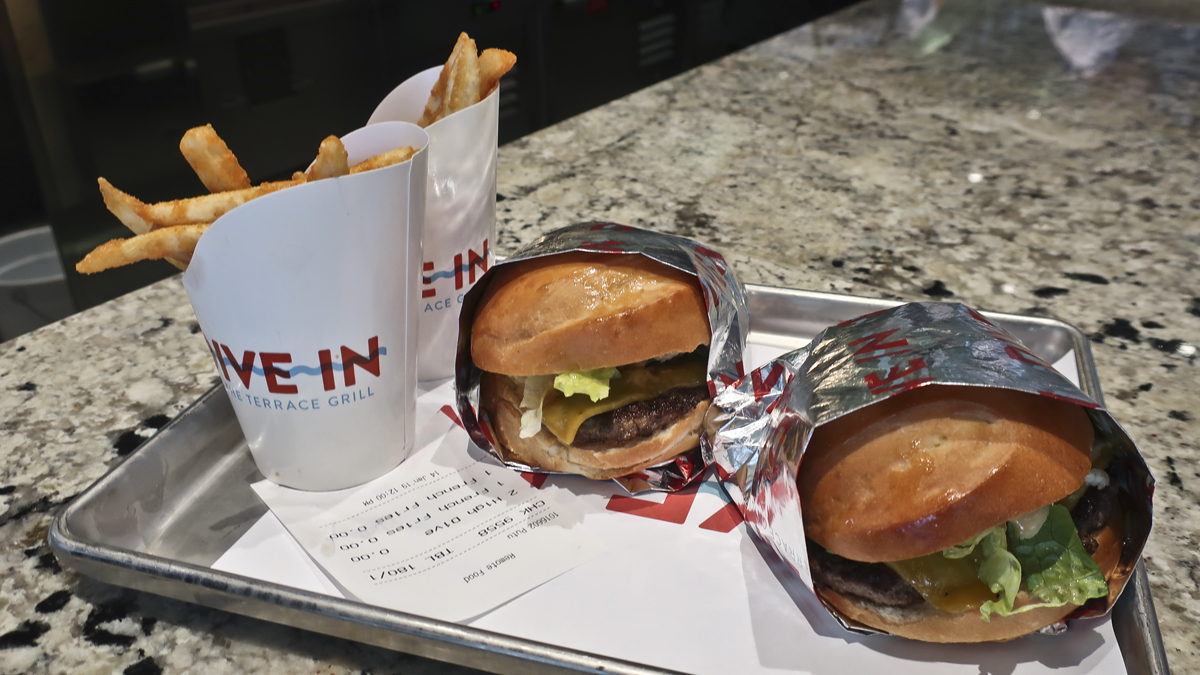 5) Dive-In at the Terrace Grill
This restaurant was inspired by a food truck in Fort Lauderdale that became famous for its thick, juicy burgers and dogs with a wide choice of tempting toppings. The Dive-In corner of the pool deck operates drive-in style. Place your order at one wicket and get a pager that vibrates when your tray is ready at the pick-up window.
Beware, though, because the burgers are habit forming and the breaded fries make an awfully good accompaniment to any other entrée you choose in the Lido for lunch. A lot of folks also Dive-In late in the afternoon to get a boost after a hard day's sunning.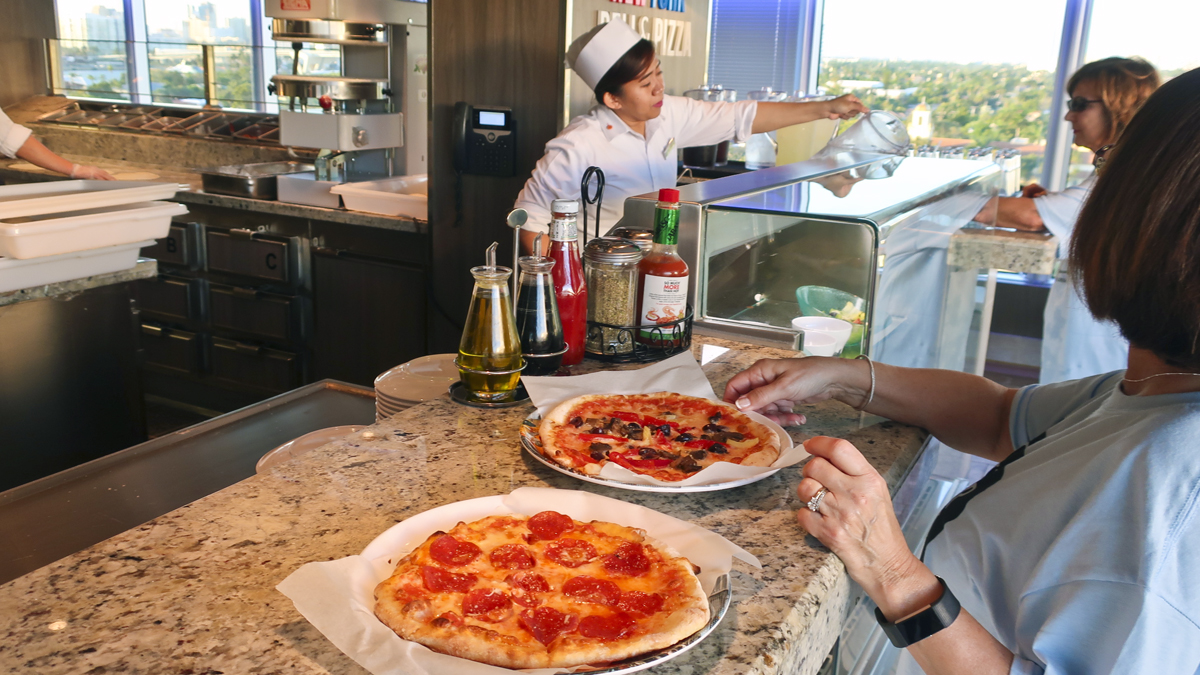 6) New York Deli & Pizza on deck
Same routine at the pizza and sandwich counter on the upper level of the Lido pool. Place your order and get a pager. The personal-sized pizzas are concocted with fresh-made dough and take about 15 minutes to bake. The crust is thin, and so was the consistency of the sauce on the pizza I ordered. If you're used to rich sauces, you might want to specify you want extra tomato.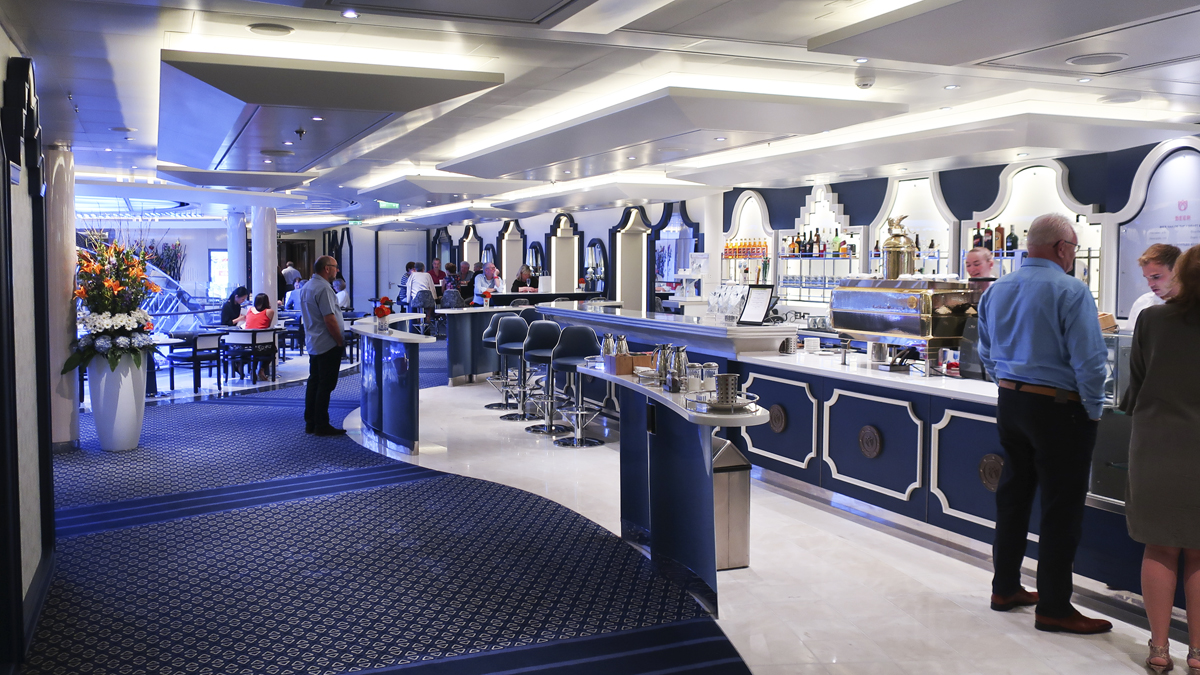 7) Cafés that take you places
Two great places to get killer coffee and light snacks are good alternatives to the busy Lido. Choose your deck:
Explorations Café has been rethought on Nieuw Amsterdam, which was the first HAL ship specifically designed for EXC Explorations Central, an interactive-screen shore excursion planning area that takes the place of the library-style internet café found on earlier HAL ships. The new coffee bar becomes a quiet corner of the observation deck with a fabulous view and a barista who can make not only killer cappuccinos with the same names for cup sizes made famous by a big coffee chain but also those gooey frozen concoctions some people prefer for breakfast. You'll pay around $4 to $6 for the hot or cold drinks but there's a selection of complimentary pastries or sandwiches through the day.
The Grand Dutch Café on the third deck has a real coffee shop feel with tables that feature views of the ocean and promenade deck. There's a very authentic Dutch menu, and its staff hails from Holland as well. Everything from Kroket (breaded snacks) to poffertjes and pannekoek (pancakes) to herring and Gouda cheeses are served on Royal Delft-ware, free of charge. The coffee is cost per cup, but it's the best coffee and hot chocolate on the ship and the prices are better than at coffee houses ashore. They serve up a decent Dutch draft beer as well. Worth a visit.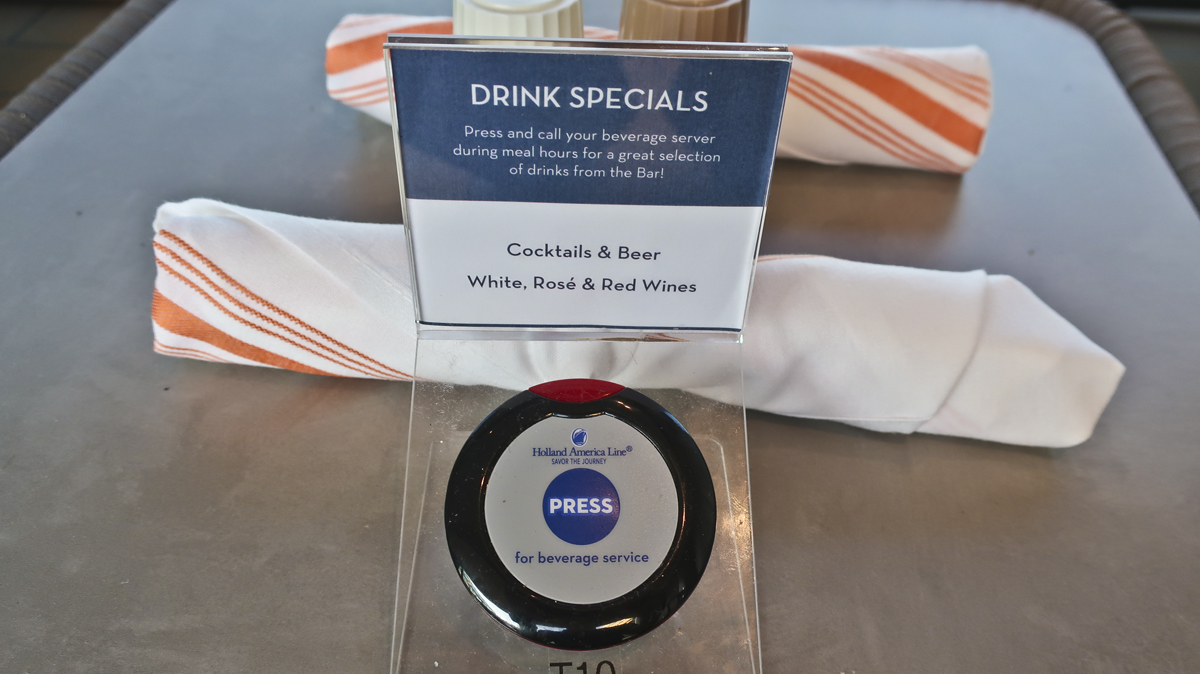 8) Press for a drink; it's a little too easy
One innovation on Nieuw Statendam that's bound to make its way to other ships is the wi-fi bar call button that's featured on tables around the Lido pool area. Rather than have waiters patrolling the area regularly asking guests if they need a libation, those who are thirsty can just push the button and a server magically appears. Must resist the urge….