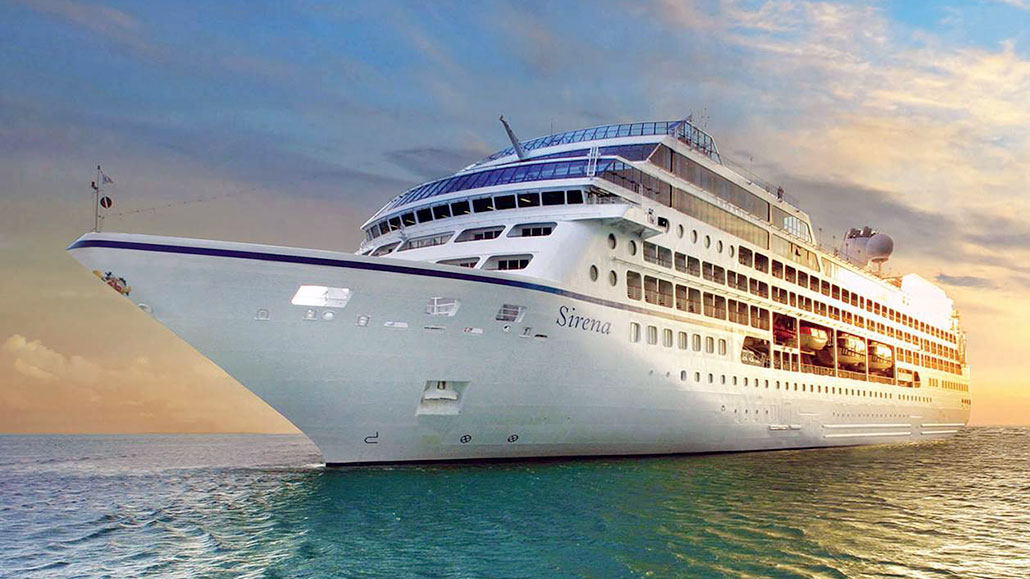 Oceania Cruises is promising that an ambitious rebuild of its smaller ships will result in "four better-than-new ships."
The $100-million OceaniaNEXT  project includes the complete rebuilding of Oceania's R-Class ships. Regatta, Insignia, Sirena, and Nautica, each nearing 20 years old, will see staterooms and suites and many public areas taken down to bare metal and rebuilt in fresh, bright furnishings while keeping some of their club-like features.
In an interview with The Cruisington Times, James Rodriguez, the executive vice-president of Oceania Cruises reveals the new look coming soon: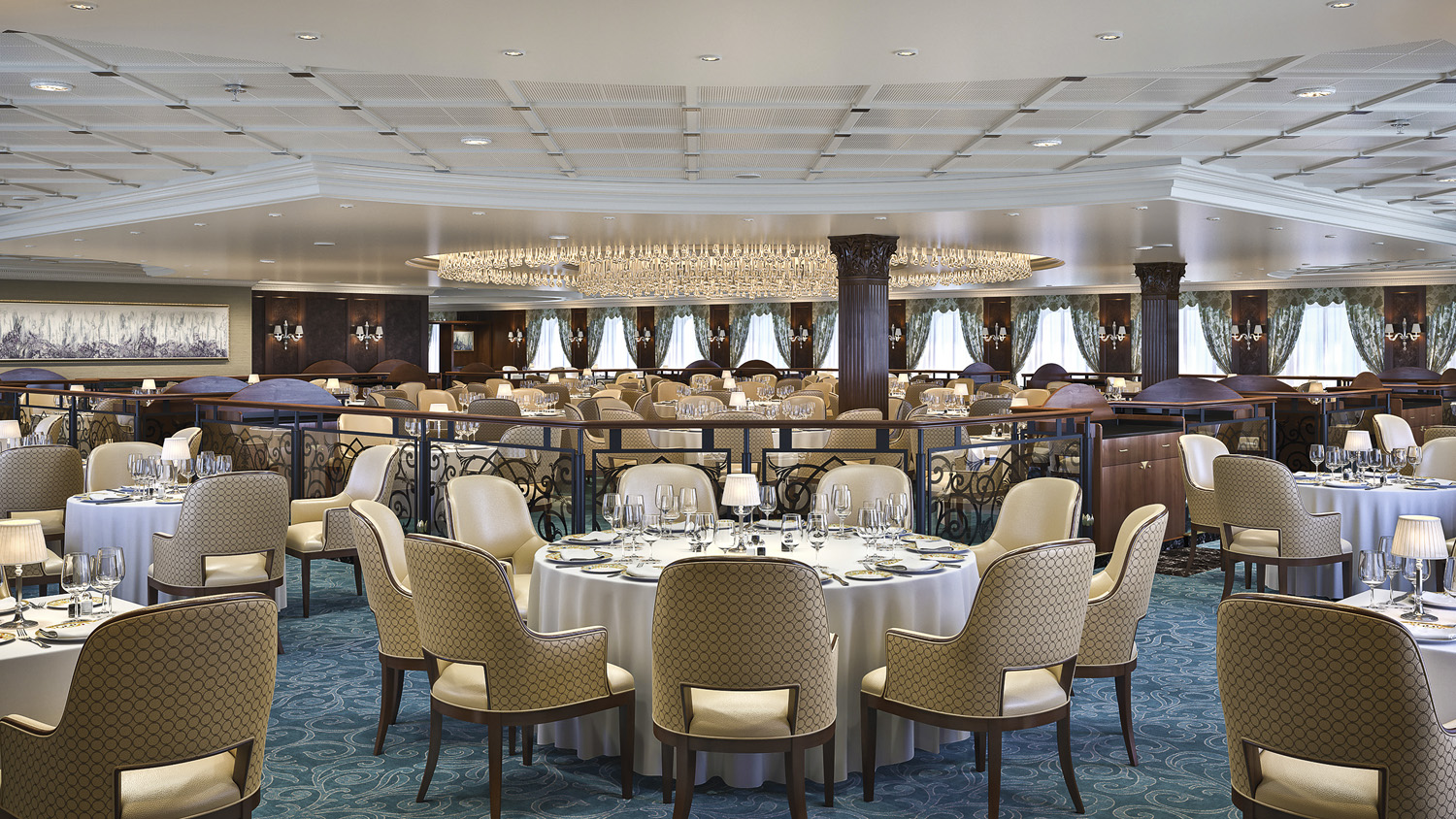 You say "they don't build them like this any more." What is it about the construction and design of these ships that make them unique and worthy of a huge investment in renewal?
These ships would be very tough to replicate today, given how well they were built, the rather timeless design and their unique, small size. They are  intimate, and clubby, but have all the amenities and facilities you'd expect on a much larger ship – two thirds of the staterooms have verandas, and they have eight bars and lounges, four restaurants and a lavish spa.
They carry a maximum of 684 guests and 400 crew, so the level of service is exceptional – but it's the type of service that really makes these ships. With the number of guests and the crew, everyone becomes a family and the crew can anticipate guests needs provide those extra special, personal touches. If I had to describe it in a few words, I'd tell you it's a feeling – something you have to experience and that can't be replicated.
Our guests love these ships, we have four of them, and on any given voyage you are likely to find a lot of guests who have sailed 10, 15, or 20 times. Some of our guests have sailed for weeks and months at a time on R-Ships.
How long will each rebuild require and does that mean tearing everything out to the bare metal?
The re-inspiration for each will take from 16 to 18 days. The staterooms and suites will be torn down to the steel. They will get new veranda windows and doors, wall coverings, carpet, upholstery, closets, desks, vanities, lighting, USB ports, and furniture. There will be completely new marble bathrooms as well.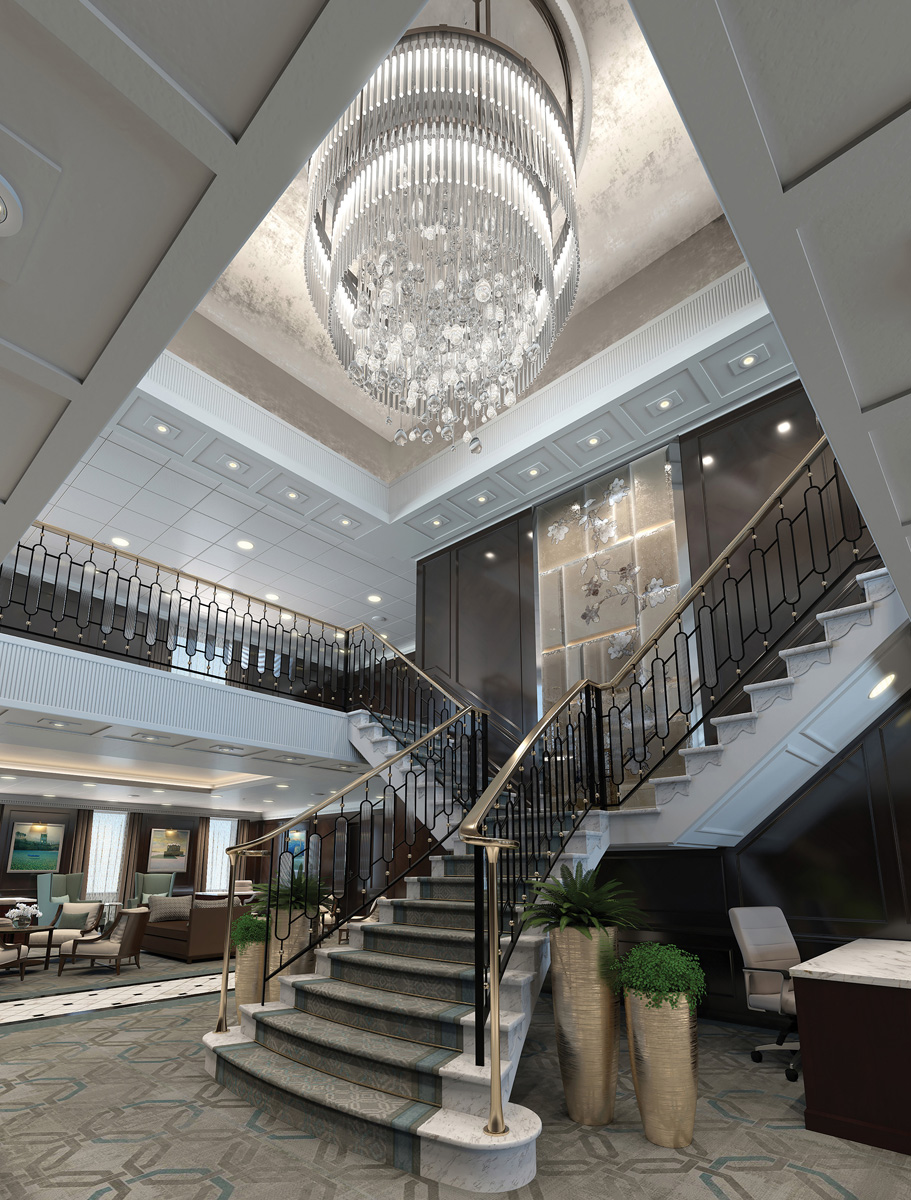 How about features like the grand staircases and the unique wood panelling on the ships?
In the public areas, we are retaining many of the iconic elements such as the beautiful wood paneling and the physical structure, for a sense of familiarity. The staircases will remain but the bannisters and balustrades are all new as are the hand painted, smoked glass panels that form the new centerpiece of the space and crystal chandeliers. What we wanted to achieve here is to imbue the public spaces with the best features of the Marina and Riviera, along with some new and fresh elements.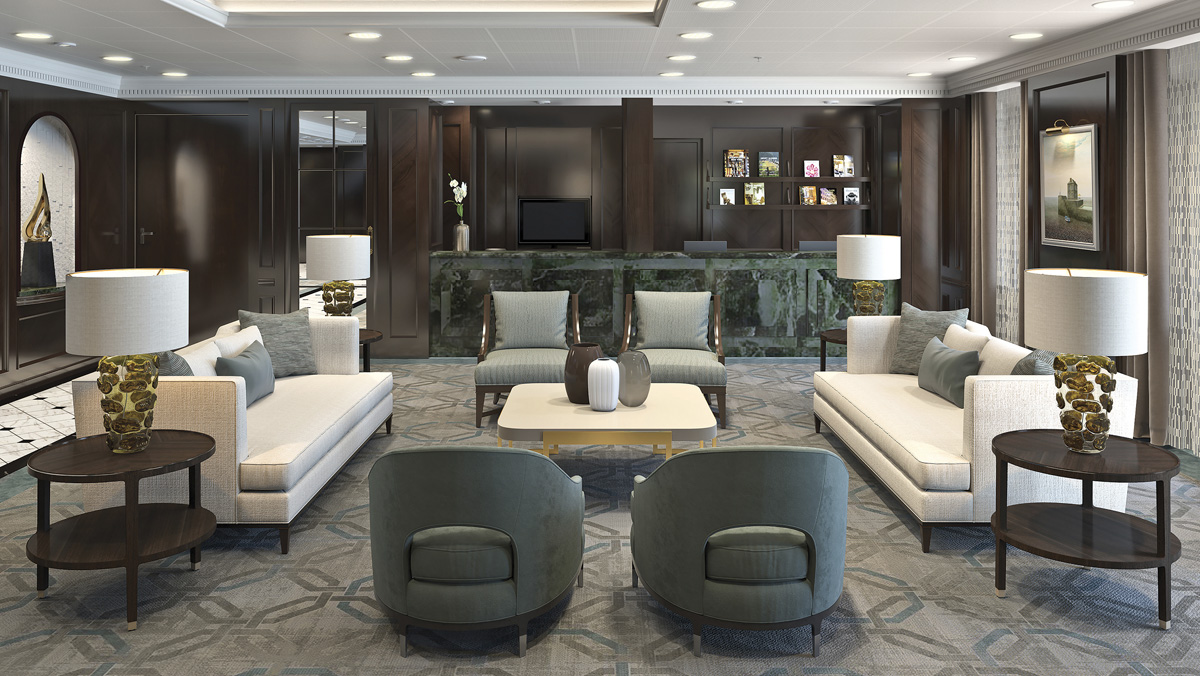 The R-Ships always had a very club-like ambience. Will this make the ships more contemporary in feel?
The ships will definitely retain their club-like ambiance and they will definitely not feel contemporary. All of the new furniture will be traditional, but not oversized or Edwardian. The ships will feel a little lighter, a little brighter. All of the furnishings are very classic, with an emphasis on residential pieces as we have on Marina and Riviera.
The majority of the furniture is from Barbara Berry, Baker, Mitchell Gold and Donghia with Kravet, Donghia, and Rubelli supplying the fabrics and upholsteries. There will be lots of different finishes, as we want the environment to be very tactile – we want guests to stop and want to touch the fabrics and run their fingers across them.
Who is planning the concepts?
Miami-based design and concept company, Studio DADO is creating the décor to reflect what the cruise line did with Marina and Riviera, its two latest ships. That includes richly-hued carpets, new soft cream leather dining chairs in the grand dining room, and silver-white marble and tobacco quartz-lined bars.
In the staterooms, guests can expect brighter colors, nuanced shades of the sea and sky, silvery greys and greens alongside vivid sapphires and taupes.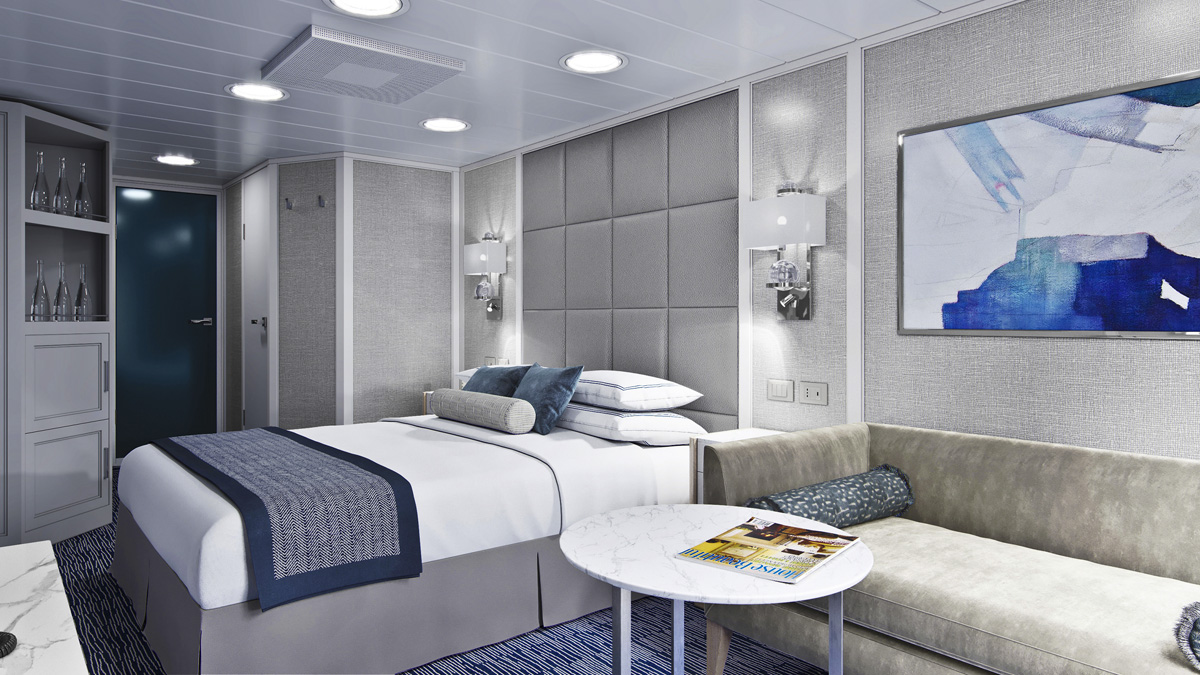 Are there engineering and technology improvements going in at the same time?
Yes, the engineering plants are getting complete overhauls and updates and we will be installing a new interactive TV system in the staterooms and suites.
What's planned for the wonderful artworks that decorated the ships? Frank del Rio (CEO of Oceania's parent company Norwegian Cruise Line Holdings) always has an eye for art
All of the staterooms, suites, and corridors will get an entirely new collection of art while in the public spaces, we are currently evaluating which existing pieces will be kept and where we will add new. We have some incredible, old-world nautical paintings and models we would like to retain, so the art team is looking at where the intersection between old and new will be.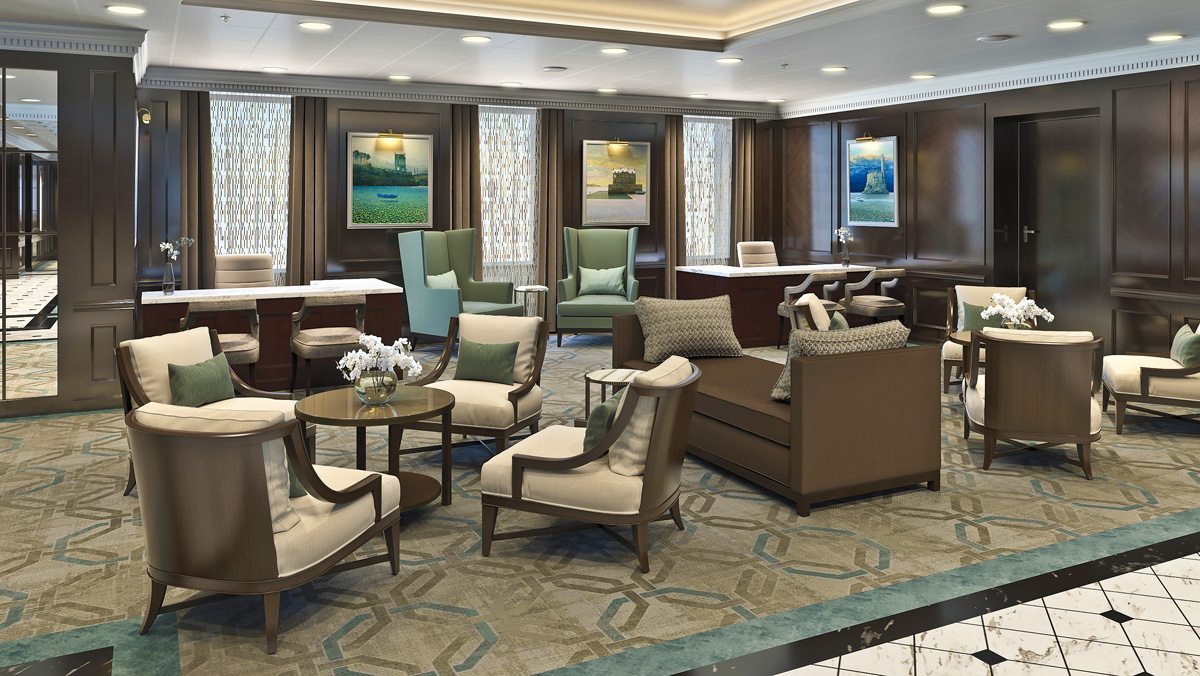 What's the biggest challenge in doing such an extensive overhaul of ships like this?
The timing and the logistics – each of these dry docks will only be 16-18 days in length so everything must be choreographed down to multi-minute windows for demolition, removal of old materials, loading and installation of new materials and the flow of personnel on and off. I tip my hat to our vessel operations teams for the way they handle these.
Each ship will emerge from the re-inspiration process with 342 brand new designer suites and staterooms, and stunning new décor in the restaurants, lounges and bars, inspired by the line's 450 ports of call.
An on-going process of  OceaniaNEXT is introduction of new menus and dining options onboard, additional ports visited, and enhanced onshore experiences.