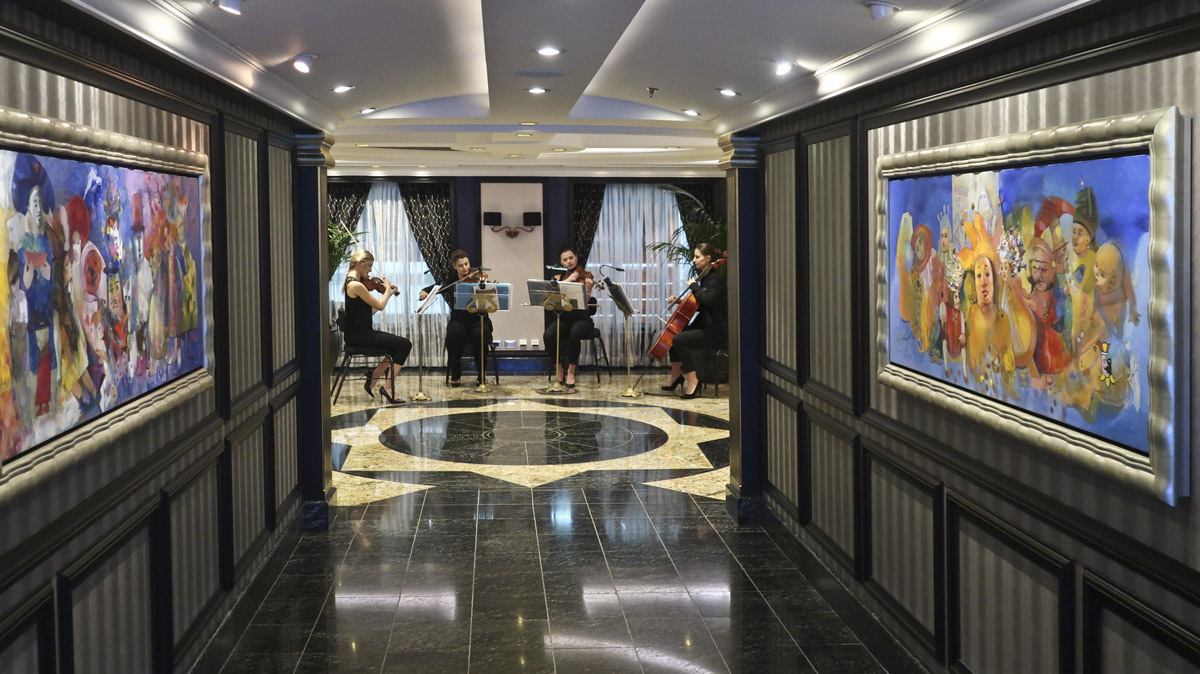 There's more buzz than usual in the Horizons Lounge on Riviera at a cocktail party hosted by the captain. More than half of the guests on this Caribbean cruise on Riviera are repeaters who love the ship. And it's just gotten better.
A recent multi-week renovation to Oceania Cruises' flagship Riviera updated the public areas and suites got fresh new looks and comforting new beds as part of the OceaniaNEXT program that is adding new features and creating a consistent look in the entire fleet of six ships. Here's a look at how Oceania keeps drawing guests back or more: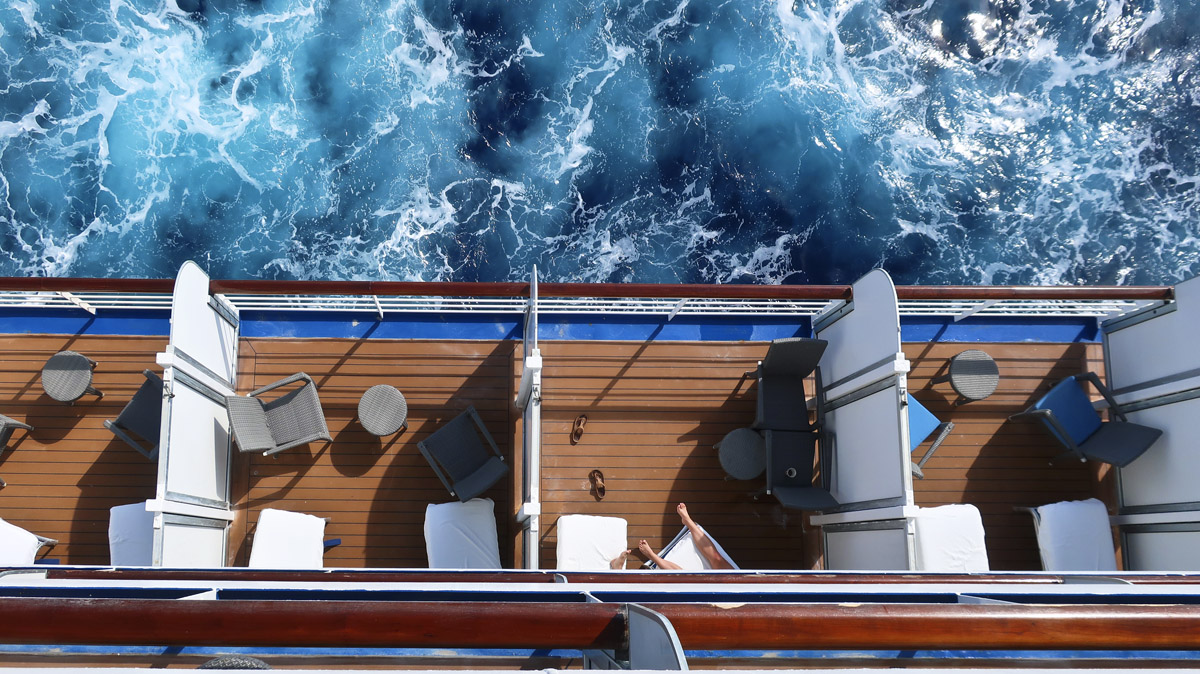 They haven't messed with success
Miles of carpeting, wall coverings and upholstery were replaced in the refit that created a consistent look in tones of espresso, caramel and ivory in fabrics. The top-level Owners Suites have been outfitted with Ralph Lauren Home accessories.
But this is evolution, not revolution. All the touches like the sensuous Lalique glass panels in the grand stairway, Murano glass chandeliers and a gallery-like collection of artworks on the walls are still here and there are more options for dining and lounging. Riviera is so packed with alternative restaurants and lounges you can find a different way to dine every evening for a week.
As the average size of ships expands to the point where a cruise ship that carries 3,000 guests is considered mid-size, Riviera is relatively compact. While it's 14 decks high, it still feels like a personal yacht, even when it's got a full contingent of 1,250 guests aboard.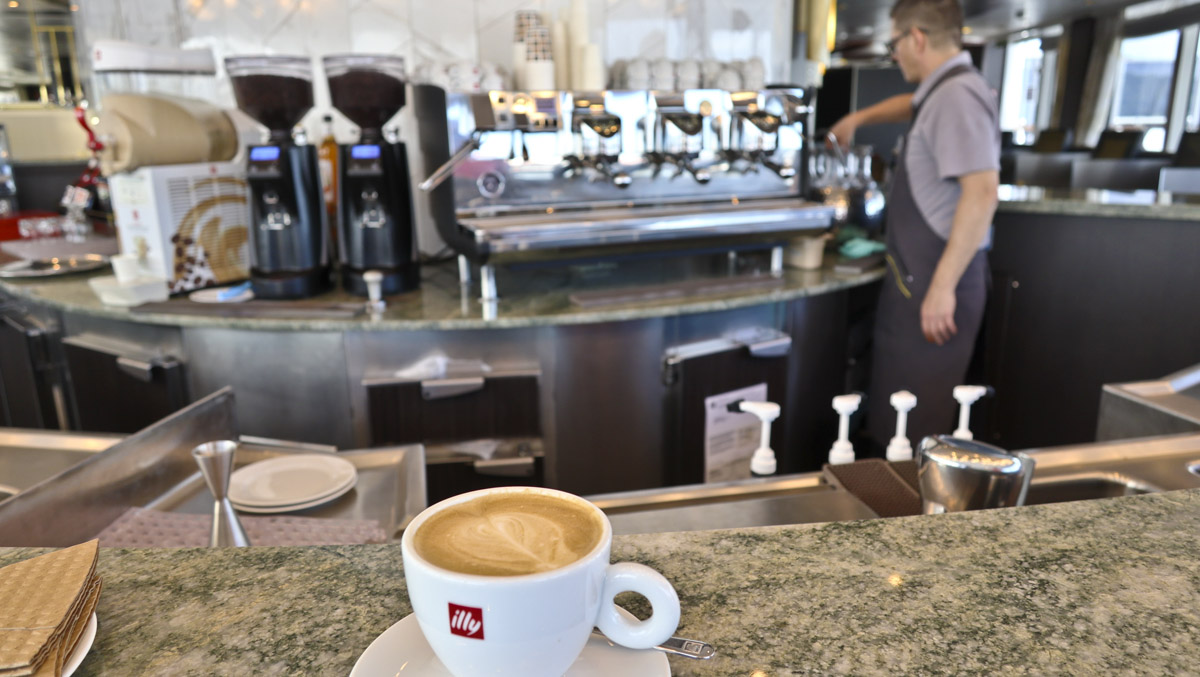 Welcoming coffee and spirits bar
Riviera's all-new Baristas bistro on Deck 14 features an imposing and dazzlingly chromed Victoria Arduino espresso machine capable of churning out three cups at once. A wall behind the coffee bar was removed in the renovation to create an urban-chic lounge with a black and white marble floor and cocktail tables and chairs upholstered in colors of gold and sea green.
By day it makes a sunny and popular alternative breakfast area and afternoon snack spot. In the evening it becomes a full-service bar with a wraparound view of the pool deck and the sea.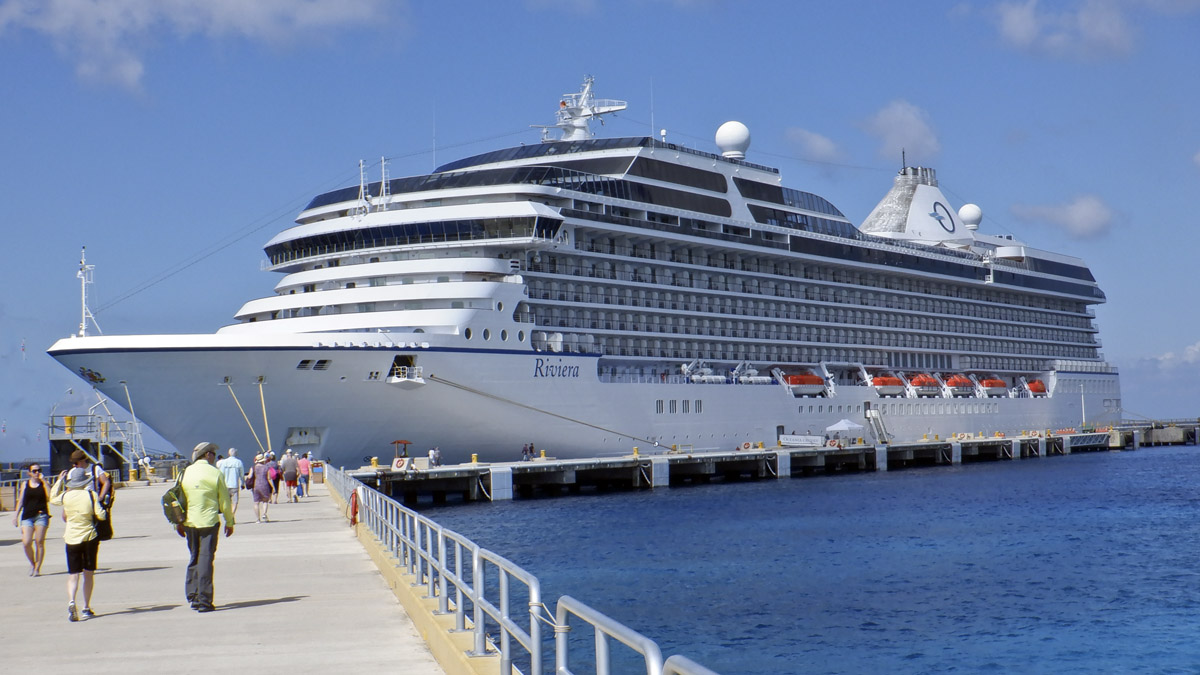 New spa options on ship and ashore
A big change is the new Aquamar Spa + Vitality Center, which claims to offer most unique and comprehensive spa and wellness program at sea. Appearing first on Riviera it will be on all six Oceania ships by the end of January, 2020, replacing the previous Canyon Ranch at Sea. It boasts an original collection of holistic wellness encounters not only on board but ashore.
Each cruise features Aquamar Vitality Cuisine on menus and Wellness Discovery Tours by Aquamar, which may include yoga retreats and unique visits to healing centers worldwide. And of course there is still a broad range of massage and beauty options as well as a gym fitted with the latest LifeFitness equipment.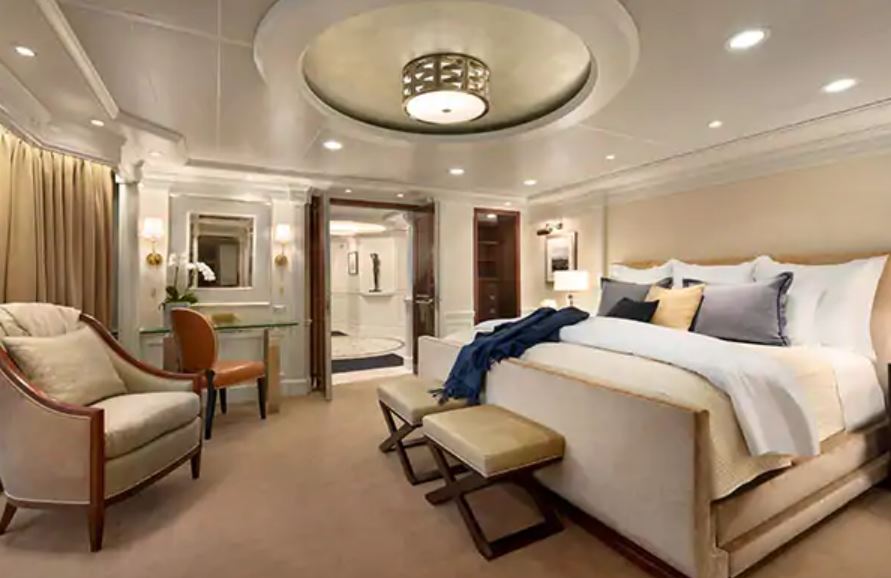 Wi-Fi is now included
Oceania Cruises is joining other high-end cruise lines in offering complimentary Wi-Fi to all passengers. The Wavenet Unlimited service is quick enough for normal surfing, social media and e-mailing (with the exception of a pre-dinner rush when it bogs down as everyone must be trying to check in with home or post selfies at the same time).
It's not quick enough for video streaming movies or video chatting, though. And the free Wavenet Unlimited service is offered per suite, so with two sharing one has to sign off for the other to log in. For streaming and dual use you'll need to upgrade to Wavenet Prime, at a cost of $9.99 per guest per day.
And  laundry's free, for most
You heard that right. Guests in Concierge-level staterooms and above—which is the majority of the accommodations on the ship– are entitled to send out bags of up to 20 pieces to be laundered complimentary.
A caveat though: the service gets the lowest priority in the laundry, so you can expect to wait about three days to get the clean duds delivered. Still it's a perk that raises a buzz because on some cruise lines you have to practically be living aboard to gain enough status to get free cleaning. There's free pressing of up to four garments per stateroom as well. (There are still free laundromats on every floor for the do-it-yourselfers and same day laundry for a fee.)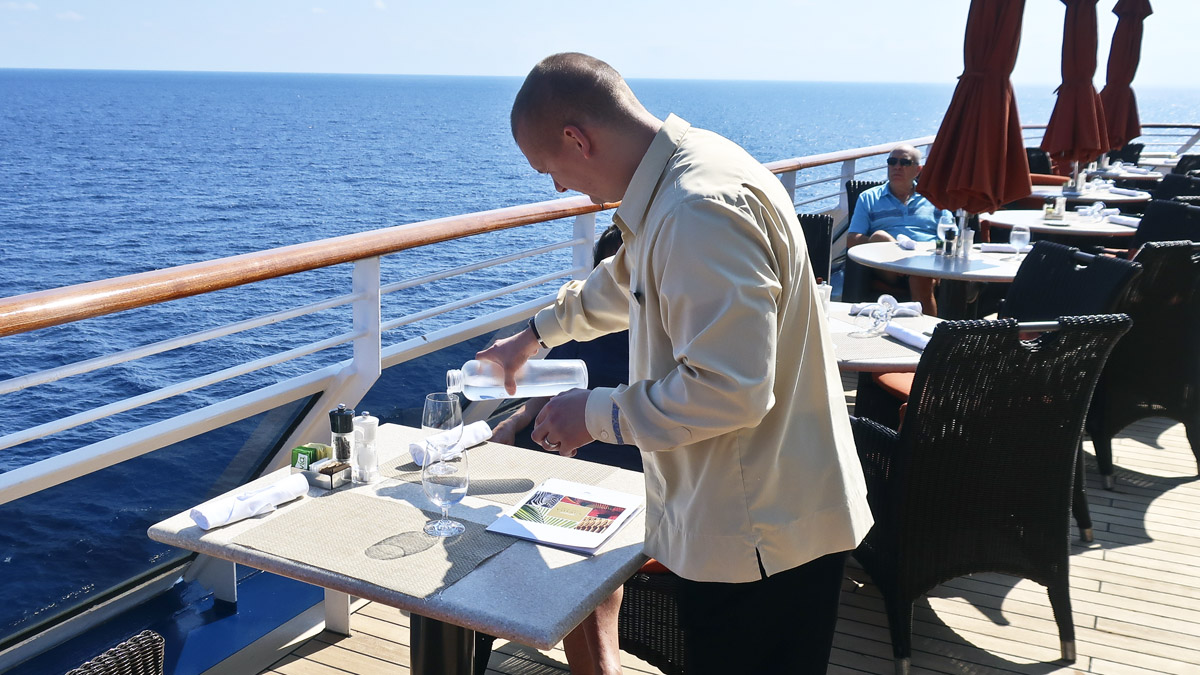 Plastic is a thing of the past
Oceania has switched from water in plastic bottles to Vero Inspired Living water purification, a six-level water filtering and clarification system. The still and sparkling versions of the water are wonderfully fresh and tasty– none of the chlorine taste that water on cruise ships used to be prone to.
Reusable glass bottles that are complimentary and used in all the restaurants and staterooms avoid sending thousands of big plastic bottles to landfills at the end every cruise. Fountains are being installed around the ship for refilling aluminum water bottles to take on shore excursions. Plastic straws have also been replaced with paper ones and stir sticks and skewers are now made of bamboo.
What's NEXT
Riviera was the first of the line's new Oceania-class cruise ships to undergo the OceaniaNext refit. Her sister ship Marina receives a similar makeover in May 2020. The fleet-wide refurbishment project includes even more dramatic total overhauls of all four of the line's smaller Regatta-class ships at a total cost of US $100-million.